Groovy Plants Ranch is a family owned greenhouse, just North of Columbus Ohio. Owners Jared and Liz, and the staff at Groovy Plants Ranch are truly passionate about plants. We strive to select and grow plants that are both intriguing and unique. Our retail location is an immersive plant experience, filled with botanical oddities from around the world. For plant enthusiasts who are not lucky enough to live within driving distance, we offer online shopping for houseplants, select garden plants, pottery and more!
Amazing! The plant came in perfect condition and was wrapped with such care. I was also so impressed with the health and size of the plant. So happy with my purchase! Highly recommend purchasing from this shop! You get the best!
Tillandsia cyanea | Pink Quill Plant
The plant arrived in excellent condition, as always, even though the temps have dropped. It was full and healthy and exceeded expectations!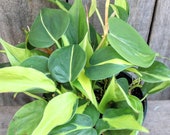 One of my favorite shops. Quick shipping and quality plants.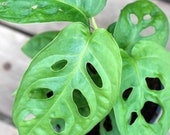 Monstera adansonii 4" | Swiss Cheese Vine
I love my beautiful ZZ plants and my Calisia repens Bianca. They arrived quickly and in perfect condition. Liz was wonderful in answering my questions. I will definitely be placing future orders!
Zamioculcas Zamifolia | ZZ Plant
I was so happy with the way my plants were packaged. You could tell they were packed with love and care. They arrived in fantastic condition and will most definitely order from them again.
Excellent customer service! Love that all the plants came with a heating pad.
Arrived in great condition! Healthy plant and packaged well.
I love this plant! It's so different, I had to order more. Came quickly and packaged well. I got updates often which made me more excited to receive and I knew exactly when I got it. Thank you guys!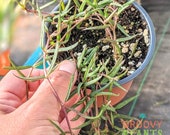 Ceropegia linearis subsp. debilis | String of Needles
I received a beautifully healthy plant with very established root system! I definitely recommend this seller.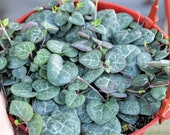 Ceropegia woodii | String of Hearts 6"
4140 County Road 15
Marengo, OH 43334
9am-5pm Daily
Masks are required
Have questions about wholesale or bulk pricing? 
Interested in booking your garden club, boy/girl scout troop, church group, ect
Want to learn about booking the schoolhouse for a private class or party.